About mental health social work
What I find really rewarding about mental health social work is that you get to work with people to give them a voice and to ensure that they feel empowered in their own lives.
Nicola Mental health social worker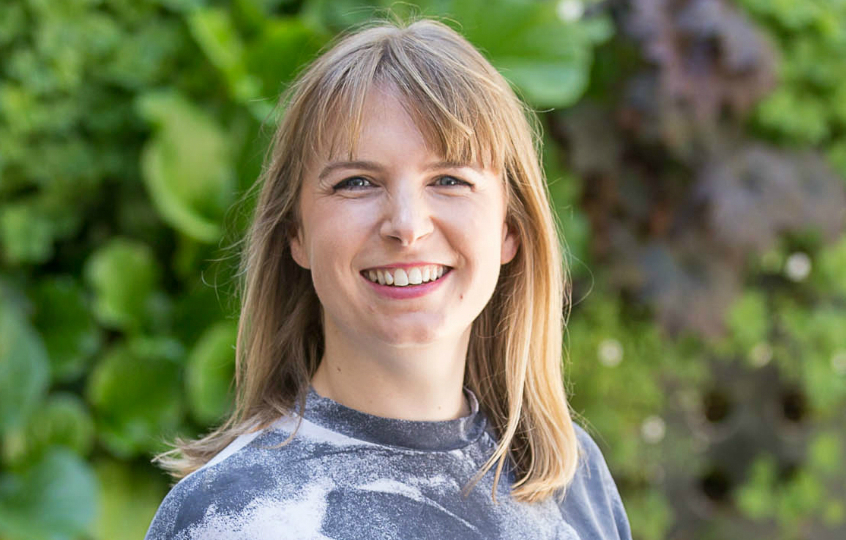 Nicola is a mental health social worker in the London Borough of Bexley.
I always wanted to do something that included helping or caring for people, but I wasn't sure what my options were. So I did odd jobs after school – including working in pubs, as a waitress and as a dental nurse.
I took on a role as a support worker for people with eating disorders at an inpatient unit. I loved it because it involved helping and making a difference. I worked in a multi-disciplinary team with various other healthcare professionals, and I noticed that the social workers were the ones who seemed to make a real difference. They would always speak up for service users and advocate for them – and they put the cat among the pigeons sometimes! I thought it looked great. So I went to university and studied to be a social worker.
What I find really rewarding about being a mental health social worker is that you get to work with people to give them a voice and to ensure that they feel empowered in their own lives. You get to support people to create real change – whether that's to do with housing, benefits, friendships or just feeling confident enough to go on a bus or sit in a coffee shop. To me it's a real privilege being able to support people in that way.
When I was working in an Early Intervention in Psychosis team, I worked with someone who had experienced a psychotic episode while studying at university. She had to go to hospital but didn't seem to get much better. People thought she would never be able to finish her studies. When I began working with her, I involved her family and the university in her efforts to recover. She wanted to live independently again, so I helped her to arrange benefits and student loans. I also supported her to build her confidence and take ownership of her mental health. With all of this support, and the right relapse prevention strategies, she was eventually able to return to university and passed with flying colours!
It was a very rewarding experience, but things don't always go as smoothly. Mental health social work can be very unpredictable, and the earlier you learn that that's ok, the better. You have to be able to respond to change quickly, but in a considerate way.
Nicola became a Consultant Social Worker for Think Ahead in 2017. In this role, she supervises a team of four Think Ahead participants who are placed within her team. She and the participants manage a shared caseload together.
When the Think Ahead position came up I thought it looked like the perfect role for me. With the participants I work with, I encourage them to become brilliant social workers, not just to qualify. I encourage them to think critically. They can shape things for the next generation of social workers, and having great new people coming into the role is really valuable to the profession as a whole. They add a whole new lease of life.
I think being involved in Think Ahead has helped the whole team and the organisation understand the value of social work more. Social work can benefit so many situations – it's all about empowerment, advocacy, connecting with people and making the most of their strengths.
I love the challenge of social work and the opportunity to work directly with people and do some good. And I never wanted to wear a tie to work and sit in an office every day!
Jon Mental health social worker
Jon is a social worker in a community mental health team in Cambridgeshire and Peterborough NHS Foundation Trust.
I stumbled into working in mental health – I was initially doing a physics degree, and I took a break from it and ended up working with disabled people, before moving to a mental health team and training as a social worker. I've worked in several different teams, including a specialised role working with offenders and jobs in more general mental health teams. It wasn't exactly what I planned, but I could never leave it now – I enjoy it too much.
I love the challenge of social work and the opportunity to work directly with people and do some good. Helping someone to make a positive change and turn their life around can feel really worthwhile. And I never wanted to wear a tie to work and sit in an office every day! My job is much more about getting out to see people, engaging with them in their own communities and helping them to build networks.
You need to be resourceful and creative to work out what will help people and understand their situation. There is definitely a place for medication in some cases – and in my job I work with psychiatrists and nurses too – but as a social worker you look beyond that to what's going on in someone's life, and why someone is unwell. Many people have difficulties with friends, relationships, debt and so on – if you add mental health problems, everything becomes much harder to cope with.
Working in a mental health team is very varied – I work with a range of people, and when you're on duty you never know what you're going to get. It's often someone's first experience of mental health services when I meet them, and the impression they get is really important because it stays with them.
Very recently I've been working with a young woman who wanted to end her own life and was feeling really hopeless. I am helping her to make plans for the future and start to see hope – it'll be a long process but work like that, where you're slowly helping to make someone's life better, happens regularly in my job. When you help someone to achieve their goals or aspirations, it feels really rewarding at the end of the day.
As a social worker you're coming from a holistic perspective, looking at the whole person rather than just the illness, and that makes it quite a unique role.
Tariq Mental health social worker
Tariq is a social worker in a drug and alcohol recovery team in south London.
Before I trained to be a social worker I was doing voluntary work in a mental health drop-in centre. I worked with clients who had learning disabilities and mental health problems, giving them advice. It was a really fulfilling role, especially when I saw a positive result at the end. So when I had the chance to do a part-time degree in social work, I took it.
I now work in a drug and alcohol recovery team – I do assessments of service users and arrange rehabilitation for them. I'm part of a multi-disciplinary team, which is a mixture of different professionals. We all learn from each other, so the social workers are educating the doctors and nurses as well as them educating us! As a social worker you're coming from a holistic perspective, looking at the whole person rather than just the illness, and that makes it quite a unique role.
I have to take a very personalised approach in my job, there's no one size fits all. Rehab might involve attending a day centre, following a 12-step programme, having therapy, or a mixture of those options, but it's all decided through joint discussions between me and the individual. Lots of the people I work with have cognitive impairments, so I have to work with them to find out the best way to help them.
Once we've decided what to do, I go to a funding panel – I'll present the service user's case and explain why this is the right course of action for them. I build up a picture to explain why they're ready for this treatment now, to ensure that the funding gets approved. It can be quite challenging to convince a panel to give funding, especially if the individual has had treatment before.
Once treatment has begun, I'll do reviews with service users. I usually work with someone for around a year. I get to see them at the start of treatment when they've been using substances or drinking heavily. Often they've been neglecting their wellbeing. As I work with them I see changes in them, physically and mentally. I can see the journey they go on and the progress they make. They might start engaging more with their community and getting back into work. It's very fulfilling to see that progress.
People often say, "Thanks very much, I wouldn't be here without you". I always tell them they did the hard work, but it is really rewarding to be able to facilitate that process.
My social worker gave me hope so that the future was a positive one, even though I was in a dark, negative place.
Laurie
My life changed when a policeman came to my door and told me that my son had been killed in a car accident. The building blocks of my life disappeared – it was very frightening, I didn't know what to do or what to think. I struggled on for a while, but after a few months I went to my GP and said that I needed help. I was diagnosed with severe clinical depression, and my GP asked if I would like to see a social worker.
When I first met Corrie, she asked me, "How can I help?", and I cried for most of that meeting, I don't think anyone had asked me that before. We agreed what our meetings would be like, what the outcomes would be, and she said, "You bring your skills and I'll bring mine," so she really recognised that I brought things too, and I had ownership over our sessions. She asked me about my aspirations and where I wanted to go, whereas other professionals had been more focused on medication, risks, and dangers.
Losing a child is a very complex thing, and Corrie was able to help me work through that. I had thought that as a man, I should be able to tough it out and deal with it, but she helped me to realise that men can cry too, and that was hugely important.
I worked with Corrie for around two years. It wasn't always easy – sometimes I was quite difficult! But she had immense patience, and our meetings were not just pleasant chats – they were really meaningful conversations that helped me to realise I had responsibility in my own recovery. I trusted her implicitly because I could see the hard work she'd put in to support me. Over time she really helped me to re-build my confidence – I actually like myself more since I re-built myself, because I have more understanding of other people's situations.
I'd had to leave my job as a Head Teacher of a primary school after my son died, and thanks to Corrie's help I was able to get back to work – I went on to hold a national role developing mental health services for 12 years. My family didn't want to see a social worker, so she helped me to find ways to talk to my wife and my children and understand how the bereavement affected them, and that really helped our relationships.
Overall, Corrie gave me hope, so that the future was a positive one. Even though I was in a very dark, negative place, she helped me to see that the future could be bright.
Laurie
I worked with my social worker for about five years. The most important thing she did was make me realise that I couldn't run away from my illness.
Elizabeth
I developed late-onset post-traumatic stress disorder when I was in my early 40s. I started self-harming and had suicidal thoughts, and I had to stay in hospital quite a few times. I was very frightened of healthcare professionals – but I was introduced to Liz, a social worker, by a therapist I'd been working with. I was scared at first, because any kind of change was very hard, but she made me feel at ease very quickly. I felt like I could trust her.
Liz was absolutely fantastic. She helped me in lots of ways. I used to have regular review meetings with doctors and nurses, and I found them really distressing. Liz offered to go to the meetings for me and act as an advocate. It was a really big relief, and I really trusted her to represent my interests.
She also came to my rescue once when I was in hospital as a day patient for an operation, and I was given too much anti-anxiety medication. When they realised I'd been overdosed, the hospital kept me in overnight, and the staff labelled me as the "overdose patient" (even though I'd been given the medication by them!). The next day Liz came to see me and fought my corner so I was able to go home.
She also really helped my husband – we'd been married for 15 years when I had my breakdown. He didn't have any support and he didn't really understand mental health problems, so it was incredibly hard for him. But she would talk to him and keep him in the loop, and that was really important for our relationship.
I worked with Liz for about five years. The most important thing she did was make me realise that I couldn't run away from my illness. That was a key difference to help me understand the cycle – I was trying to get away from how I felt, sometimes by harming myself, but I realised that even if I felt better for a few hours, I would still have the illness and still feel bad later. That was a very important part of my recovery and it stopped me from needing to go to hospital – I haven't had a stay in hospital since I started working with Liz.
Elizabeth
Before I met my social worker I wasn't very stable. I was having frequent manic and depressive episodes. Bipolar disorder was a big part of me.
Lee
I have severe bipolar disorder, anger management issues, and an eating disorder. A few years ago, before I met my social worker Helen, I wasn't very stable. I was having frequent manic and depressive episodes. When manic, my spending would become out of control and I would self-medicate with drink and drugs. When depressive, I wouldn't get out of bed, it would feel like I had a lead weight on me. Bipolar disorder was a big part of me.
When I first met Helen I was quite stand-offish. I was scared of being hospitalised, I saw it as me against the system. But after three or four meetings I realised that she was there to help me. To start with, she just listened and she waited until I was ready to talk. She made the effort to understand me, my interests, and what has and hasn't worked for me before.
Helen helped me in lots of ways. In lots of situations she helped me make reasoned decisions by providing all the information I needed in a way that I could understand. She helped me to work with other professionals – for example I wasn't confident speaking to my psychiatrist about medication, so I just went along with what I was given, but Helen noticed something wasn't working for me. She spoke to my psychiatrist and then arranged for us all to have a conversation. She insisted that we all make the decision together, she wasn't going to make it on my behalf.
She also helped me to develop a care plan, which is a kind of action plan covering all of my needs – including what medication I take, what my triggers are, where I can go for help in certain situations, and reminders of things I should do to take care of myself. It was very detailed but also straightforward – exactly what I needed.
Overall I worked with Helen for over two years until I moved – and I wish I could've taken her with me! She helped me in lots of ways, but overall she changed the way I manage my mental health. She made me realise that, although I will have bipolar for the rest of my life, I can manage it. She made me see things in a different light.
Lee
As a social worker in community mental health services, you will:
Build relationships with people
You will visit the individuals you work with regularly, usually in their homes (including supported accommodation and residential homes) or in hospital. By listening and building trust, you will come to understand their needs and aspirations.
As well as getting to know them, you will also build relationships with their families, friends, and carers.

Provide guidance and therapy
You will spend time working with people on a one-to-one basis, exploring their situation with them and looking together for ways to move forward.
This will include supporting and constructively challenging them to think about the social factors in their lives, and helping them to establish their own goals for positive change. For example, you might set goals together about maintaining and growing positive relationships with friends and family.
To give people the tools to achieve their aspirations, you will use socially-focused therapies and interventions.

Arrange support and care
You will be responsible for assessing individuals' needs and creating a unique care plan to help them achieve their goals. You will then work with colleagues in your service to put the right support in place. This could include:
Arranging funding to provide direct support, for example to allow easier travel to work or to see friends and family.
Consulting with and involving other professionals in your service, such as nurses, psychologists, or psychiatrists.
Bringing in help from other services, including the local council, the police, housing associations, charities, and faith groups.

Ensure people's safety
A vital part of leading on someone's care is keeping them safe. You will assess whether they are a risk to themselves, or at risk of abuse or neglect from others, and if necessary take action to safeguard them.
You will spend some of your time on duty as the first line of response in crisis situations – for example if someone's mental health deteriorates suddenly, or if their support network of friends and family breaks down.

Stand up for people's rights
You will take the lead on understanding the law and ensuring that people's rights are upheld. It will be your job to be an advocate for the individuals you are working with, and stand firm when their rights are not being respected – including being assertive with other professionals.
To fulfil this role, you will become an expert on the legal framework, including the Mental Health Act, the Mental Capacity Act, the Care Act, and the Human Rights Act. You will have a formal role in Mental Health Act tribunals.

Improve community services
When there are unmet needs in the community where you work, you may be involved in changing services or designing and implementing new initiatives to meet those needs. This often involves working with other services, charities, and community groups.

Quiz: Could you be a mental health social worker?
Career development
Great social workers are great leaders. For example, you will have to understand and inspire people, make tough judgement calls, and assert your views with other professionals.
This means that as a social worker you will test and develop a wide range of leadership skills. Social workers follow three typical career routes – all of which will be open to you following the Think Ahead programme:
Become a leading frontline practitioner
If you want to focus on frontline work, you can specialise in a particular area – for example working with younger or older people, or in the criminal justice system.
You can also train and qualify to take on roles with greater statutory powers and responsibilities. You can become:
An Approved Mental Health Professional (AMHP) with powers under the Mental Health Act, including the final say in whether an individual can be temporarily detained in hospital for treatment.
An Approved Mental Capacity Professional (AMCP) with powers under the Mental Capacity Act to determine whether an individual can be deprived of their liberty – for example prevented from leaving a hospital or a care home. (A similar function is currently performed by Best Interests Assessors (BIAs), but is due to change in late 2020 following new legislation).
As you become a recognised expert, you can increasingly get involved in promoting best practice and designing and implementing policies across services and organisations.
As they progress in expertise and responsibility, frontline practitioners can reach salaries of around £30,000 to £35,000, and up to £40,000 for the most senior roles (plus London weighting if appropriate). In most cases qualifying as an AMHP attracts a salary supplement, which varies from employer to employer.
Move into service leadership
If you want to create change in mental health services by taking on management roles, you can pursue a career in management – usually in the NHS or Local Authorities.
You could progress through positions managing teams, groups of teams, whole services, and entire organisations, taking on increasing responsibility for service delivery and strategy.
Your pay will increase with responsibility, typically reaching £40,000 to £50,000 for team managers, up to £60,000 for service managers, and over £70,000 for senior leadership positions. (Plus London weighting if appropriate.)
Use your leadership experience in an alternative career
Your unique experience and leadership skills will be invaluable if you decide to pursue an alternative career, whether in mental health (for example in public policy, academia, or the private or third sectors) or a different field.