"It is rewarding when you help someone recover" – participants share what they enjoy about training to be mental health social workers
Three of our participants – Suzanne, Arnold and Jan – have been included in a promotional feature in the Evening Standard, talking about what drew them to the Think Ahead programme, and how they're finding their roles.
Suzanne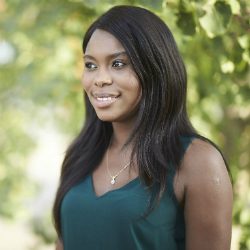 Suzanne, 29, studied Law at the University of Cambridge, and embarked on a legal career – but realised it wasn't right for her, because she wanted to make a real difference to people's lives.
Suzanne said: "In my opinion, mental health social work is like the missing piece of the puzzle. For years, people with mental health problems have been treated with medication and psychiatric interventions – but there are aspects of a person's life that these don't touch.
"A mental health social worker looks at the whole person, their social circumstances and how it impacts on their mental health. It is these day-to-day aspects of their lives that can make a difference to their long-term recovery."
Suzanne is working in East London NHS Foundation Trust.
Arnold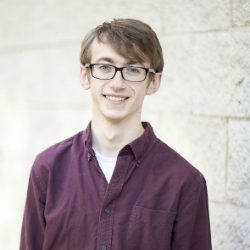 Arnold, 21, studied Film and Literature at the University of Warwick, and was looking for a role where he could help people.
Arnold said: "One of the insights I've gained on the programme is that situations can change rapidly so you need to be able to adapt. The nature of mental health means that things can turn around quickly, and you need to think on your feet, which I enjoy. It is very rewarding when you are able to build a rapport and help someone recover."
Arnold is working in Coventry and Warwickshire Partnership NHS Trust.
Jan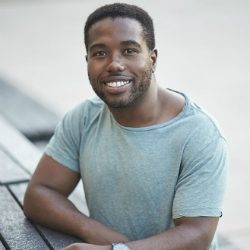 Jan, 27, studied Ancient History at King's College London and Psychology at the University of Edinburgh, before he changed career to become a mental health social worker.
"I didn't find my first job in the City fulfilling, so I left and chose to work with young people with learning difficulties. That was where I met a social worker who I found really inspiring. In fact, I was so inspired I decided to go back into education to study Psychology.
"When I graduated, I applied for the Think Ahead programme because it offered the perfect opportunity to study for an MA while also being paid to train in mental health social work.
"Being on the programme has given me the opportunity to work with adults who have a wide range of mental health problems. It has given me a deeper understanding of the effect that mental illness can have on both the individual and the people who care for them."
Jan is working in South London and Maudsley NHS Foundation Trust.
Download the PDF to read the full promotional feature in the Evening Standard