The role of social work in supporting people through crisis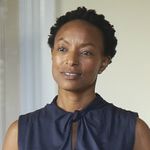 Every year, thousands of people experience a mental health crisis. Jacqui Bell, an experienced social worker working with Think Ahead, describes the unique role that social workers play in supporting people through these situations.
Crisis can affect anyone
Anyone can experience a mental health crisis. They affect people of all ages, genders, and backgrounds, whether or not they've experienced mental health problems before.
The form a crisis takes, and what causes it, is different for everyone. Perhaps someone has become unable to leave their house because of panic attacks, or they're in significant distress. It could be that they've not felt able to take medication (or it's stopped working), or they're experiencing a psychotic illness for the first time. It could be brought on by a change in circumstances, the breakdown of a relationship, or a financial situation.
For example, I once worked with a man who lived with his mother. When she became unwell and went into hospital, he couldn't care for himself – it turned out he hadn't eaten in two days! I organised support for him to stay at home, and helped him to go and visit his mother.
Social workers help people holistically
When supporting someone through a crisis, empathy is key. You may already know the individual, or they may have been referred to you by their GP or another local service. Either way, you need good communication skills and a non-judgemental approach, so that you can reassure them and make them feel they can be open with you.
Empathy and respect is vital in all mental health professions, but social workers often stand out in a crisis because they can provide holistic support. We look at a person's whole situation, get to understand their history and what's triggered the crisis, and apply a person-centred approach that really addresses the important issues.
A crisis plan looks different for everyone
When a crisis call comes in, the first step is usually carrying out an initial assessment where the social worker makes a short-term plan, which might include urgent action if necessary to keep the person safe. You'll liaise with other professionals within your multi-disciplinary team to ensure that the right all-round care is provided. Then you will work with the individual to create a longer-term plan, which will be reviewed and monitored regularly.
Because every person and every situation is different, what features in a crisis plan varies hugely. It could involve getting support from a home treatment team, who will be able to provide care at home. It might include helping the individual to address relationship issues, working with them to solve a financial or housing problem that is causing distress, or involving a psychiatrist to review their treatment and medication. In some cases it is necessary to refer people for a Mental Health Act assessment, which can result in a stay in hospital.
Preventing crisis
Of course, the best outcome of all is when crises can be avoided. Social workers put a lot of effort into getting to know the people they work with, and we can often notice signs that someone may be at risk of crisis. We also think about times when people may be particularly vulnerable – for example if they've recently been discharged from hospital, or if they have a significant anniversary coming up.
Ultimately, we hope that by working with people over many months we can support them to make changes in their lives that will lead to sustainable recovery. Being the lifeline that supports someone through a crisis is a wonderful feeling, but it can be even more rewarding to know that you've helped them to reach a place where they won't face such difficult times in the future.