Think Ahead, Chief Executive, Ella Joseph to step down at end of September
Our co-founder, Ella Joseph, is leaving Think Ahead after eight years as the charity's Chief Executive. Ella is going to take up the reins at a national charity that provides accommodation to families who have children in hospital.
Ella said: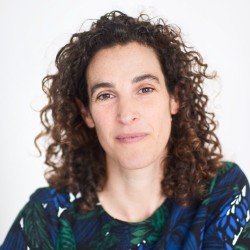 "It's eight years since I joined Think Ahead as it's co-founder and I have loved every minute of working with the brilliant and talented team as well as our partners around the country – NHS mental health trusts, local authorities, the dedicated members of our Service User and Carer Reference Group and our fantastic board of trustees.
"I'm hugely proud of what we have achieved together and the contribution our charity has made to the lives of thousands of service users across the country through the recruitment, training and development of the mental health workforce.
"As social, economic and environmental pressures take their toll, Think Ahead's pursuit of a society where people with mental health problems can flourish is more important than ever.
"It's going to be a huge wrench to leave Think Ahead, but I have complete confidence that our charity will continue to go from strength to strength".
Chair of Think Ahead, Professor Dame Carol Black, said: 
"We will greatly miss Ella's determined and talented leadership of Think Ahead.
" Ella co-founded the charity nearly eight years ago: in that time, she has overseen the training and development of nearly 1000 mental health social workers, built brilliant partnerships in the sector, and created an inclusive, kind, and effective organisation. She is a great supporter of her colleagues, the sector, and a passionate advocate for people with mental health problems.
"I want to share our gratitude, on behalf of the Board, our partners, and our trainees. We wish Ella much luck in her new venture".